Posts for: December, 2020
By Cole Family Dentistry
December 21, 2020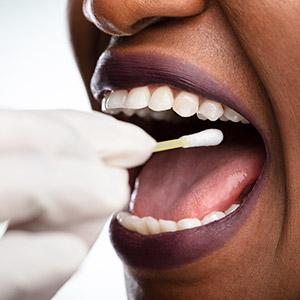 Brushing and flossing daily, and dental visits at least twice a year: These are the essential things you should be doing to protect your teeth and gums against dental disease. But you're also getting an automatic assist from your body through saliva, that humble fluid swishing around in your mouth, to protect your oral health.
It's more than simply "mouth water": Without saliva and its various components, your risk for tooth decay or periodontal (gum) disease would be much higher. Here are 4 ways saliva helps you keep your teeth and gums healthy.
Cleansing. Chewing prepares your food for digestion, but in the process produces tiny particles of food debris. Settling on tooth surfaces, these bits become part of the dental plaque that forms on your teeth and develops the ideal breeding ground for disease-causing bacteria. Saliva helps rinse away much of this debris—particularly sugar, the primary food source for bacteria.
Protection. Saliva is the first line defense against disease-causing microorganisms entering the mouth. The primary source of this protection is a protein-based antibody called Immunoglobulin A (IgA), which directly fights infection-causing organisms. Another protein in saliva, lactoferrin (also found in tears), interferes with bacterial growth.
Buffering. The main enemy of tooth enamel is mouth acid, produced by oral bacteria and the foods that we eat. Saliva neutralizes acid to help the mouth maintain its normally neutral pH range. And it works fast: Saliva can buffer acid and restore balance within thirty minutes to an hour after eating.
Re-mineralization. It's normal for acid to build up after eating, and for it to quickly remove minerals from surface enamel, a process called de-mineralization that can soften and weaken the enamel. But saliva helps restore some of these lost minerals as it's neutralizing acid. This re-mineralization re-strengthens enamel against tooth decay.
Saliva is so important for maintaining a healthy mouth, it's worth your efforts to protect it. Diminished saliva production not only produces an unpleasant dry mouth, it may increase your risk for disease. If this is a constant problem, speak to your dentist about causes and remedies. You'll be doing your teeth and gums a favor.
If you would like more information on the role of saliva in maintaining oral health, please contact us or schedule an appointment for a consultation. You can also learn more about this topic by reading the Dear Doctor magazine article "Saliva: How it is Used to Diagnose Disease."
By Cole Family Dentistry
December 09, 2020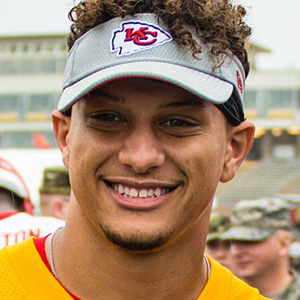 Kids get pretty inventive pulling a loose primary (baby) tooth. After all, there's a profit motive involved (aka the Tooth Fairy). But a young Kansas City Chiefs fan may have topped his peers with his method, revealed in a recent Twitter video that went viral.
Inspired by all-star KC quarterback Patrick Mahomes (and sporting his #15 jersey), 7-year-old Jensen Palmer tied his loose tooth to a football with a line of string. Then, announcing "This is how an MVP gets their tooth out," the next-gen QB sent the ball flying, with the tooth tailing close behind.
It appears young Palmer was no worse for wear with his tooth removal technique. But if you're thinking there might be a less risky, and less dramatic, way to remove a loose tooth, you're right. The first thing you should know, though: Primary teeth come out when they're good and ready, and that's important. Primary teeth play an important role in a child's current dental and speech function and their future dental development. For the latter, they serve as placeholders for permanent teeth developing within the gums. If one is lost prematurely, the corresponding permanent tooth might erupt out of position and cause bite problems.
In normal development, though, a primary tooth coming out coincides closely with the linked permanent tooth coming in. When it's time, the primary tooth lets you know by becoming quite loose in the socket.
If you think one of your children's primary teeth is ready, clean your hands first with soap and water. Then using a clean tissue, you should be able to easily wiggle the tooth with little tension. Grasp the tooth with the tissue and give it a little horizontal twist to pop it out. If that doesn't work, wait a day or two before trying again. If it does come out, be sure you have some clean gauze handy in case of bleeding from the empty socket.
Normally, nature takes its course from this point. But be on the lookout for abnormal signs like fragments of the tooth left behind in the socket (not to be mistaken for the top of the permanent tooth coming in). You should also look for redness, swelling or complaints of pain the following day—signs of possible infection. If you see anything like this, make a prompt appointment so we can take a look. Losing a primary tooth is a signpost pointing the way from childhood to adulthood (not to mention a windfall for kids under their pillows). You can help make it a smooth transition—no forward pass required.
If you would like more information about caring for primary teeth, please contact us or schedule a consultation. To learn more, read the Dear Doctor magazine articles "Importance of Baby Teeth" and "Losing a Baby Tooth."